EPIC Video System (standalone)
0002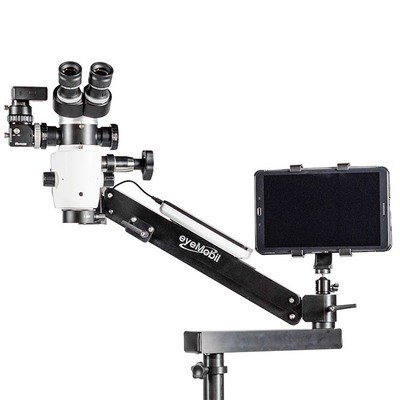 Surgical
EPIC Video Teaching Recording System
The EPIC Video Teaching and Recording system is a perfect addition to any Zeiss compatible microscope. This package will allow you to add the ability to monitor and record video to your current operating microscope. Our latest system is perfect for surgery as it is voice activated.
Features include:
Zeiss mount compatible beamsplitter
Custom 50 mm video adapter
Modified GoPro Hero 5 camera with voice control
Samsung Galaxy 10.5" Tablet for wireless streaming
Customized monitor holder
64 gb microSD card and reader
30,000 mAh battery pack
Customized travel case
3 pounds travel weight (10 pounds with case)
We have recently converted these systems to wireless systems using the tablet. With the GoPro however, you can still do a wired connection.
Please email us for other newer options that we are beginning to offer such as our wireless HDMI extender to send your signal to any larger HDMI monitor without lag. In addition, consider the more economical Yi 4K camera which has certain advantages over the GoPro solution.
No beam splitter (-500)
Pay by check (-2.5)
Yi 4K camera option (-150)