EPIC Operating Microscope
0001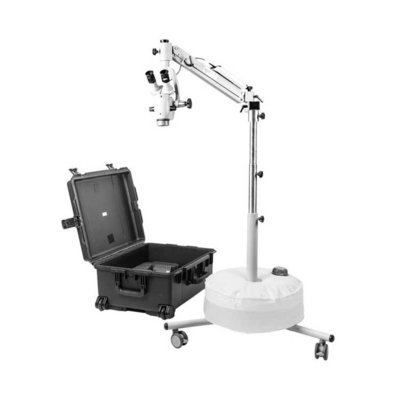 Surgical
EPIC Operating Microscope
The EPIC Operating Microscopeboars an innovative, lightweight design ideal for small incision cataract surgery. Its quick setup and compact design makes the cure to cataract blindness accessible to the most remote parts of the globe.
Features include:
Innovative LED Design
Easy Setup
High quality optics
5 step magnification changer
47 pound weight with case (50 pounds with video system)
Battery or AC operation
Binoculars: 12.5X 45 degree fixed incline
Magnification: 5 step magnification changer (.4x, .6x, 1x, 1.6x, 2.5x)
Objective Lens: 175X with fine focus
Battery: 23,000 mAh with 5 volt and 12 volt outputs
We are releasing our EPIC2 microscope in November 2018. We have just 2 copies left of our EPIC1 scope and we will give a discount on them. If you have interest in obtaining one of these microscopes at a discount, please contact us right away.
+1 (269) 340-0823 (0)
EPIC Video System (2599)
EPIC Surgeon's Stool (400)