EPIC Video System (standalone)
0002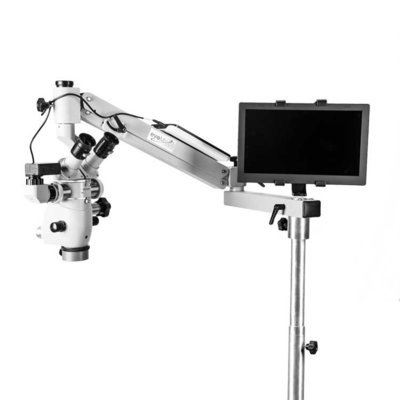 Surgical
EPIC Video Teaching Recording System
The EPIC Video Teaching and Recording system is a perfect addition to any Zeiss compatible microscope. This package will allow you to add the ability to monitor and record video to your current operating microscope. Our latest system is perfect for surgery as it is voice activated.
Features include:
Zeiss mount compatible beamsplitter
Custom 50 mm video adapter
Modified GoPro Hero 5 camera with voice control
11.6" 1080p 16.7M true color LCD monitor with sound
Customized monitor holder
32 or 64 gb microSD card and reader
30,000 mAh battery pack
Customized travel case
3 pounds travel weight (10 pounds with case)
An infrared filter is important for correct color balance if you are using this system with a Halogen light microscope. We will include the infrared filter for all orders.
This item has recently sold out and we are currently restocking our supply. We should have this ready for fulfillment by early May.
No beam splitter (-500)
Pay by check (-2.5)