I have recommended the EPIC microscope to any ophthalmologist or organization performing MSICS. I am happy to be able to bring my entire setup in one suitcase as I travel around the world. This makes an enormous difference.
The microscope works great! It was a big hit among the 4 surgeons who used it. Excellent light and view, stable and easy to manuever.
The scope was absolutely fantastic. I was able to do 140 cases in Ghana without any vitreous loss. I am happy with the red reflex. I used this product as early as December 2014. I am working with eyeMobil to improve the ability to use the scope with 2 beds efficiently.
Himalayan Cataract Project
HelpMeSee is committed to the teaching of MSICS around the world. I'm excited that eyeMobil has committed to create a microscope built specifically for MSICS surgery.
HelpMeSee and Mercy Ships
It is very useful. It's lightweight, good optics, wide field, good red reflex. It works great! I really like it. It has lots of mag powers. I think it is a great scope!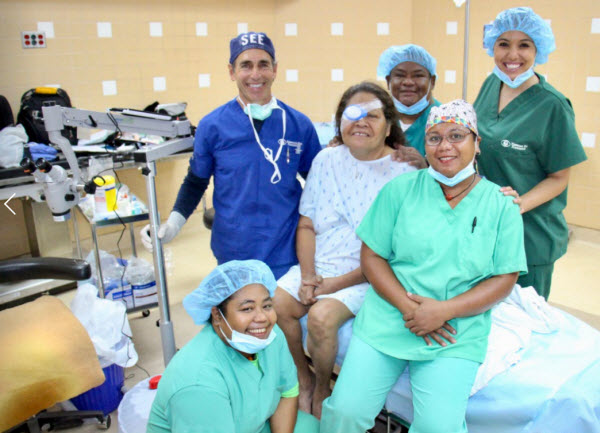 About Us
eyeMobil Innovations grew out of the need to improve the portable product market for eyecare professionals doing humanitarian work.  The need for a high quality airplane friendly truly portable microscope was evident from our beginning and has been the center for our innovation.  Other products that support ophthalmic surgeons have followed.
View More