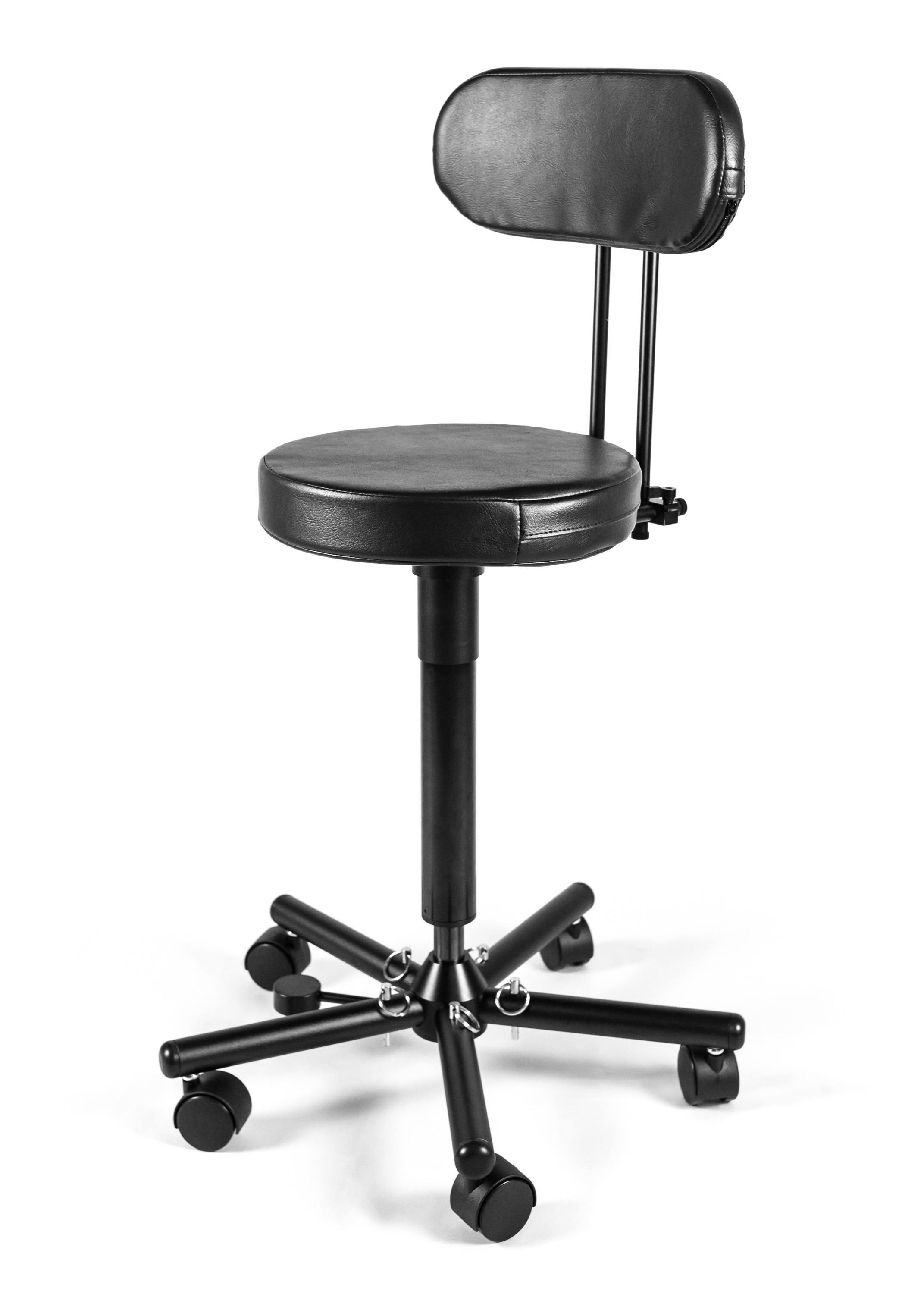 The EPIC II stool has been updated with a round 13" seat that we've all been waiting for! How many times have you been unable to find a comfortable seat that adjusts easily or that needs a phonebook to get to the right height? Our stool has a range from 20" to 28"!!
The EPIC stool combines the features needed by any surgeon - comfort, adjustability, fluid rolling motion - with the portability that is the signature of eyeMobil products. The EPIC stool weighs 14 pounds and the back adds 2 pounds. The full stool and back can be disassembled for travel and yet will support up to 250 pounds. The stool packs in a new custom bag (total weight of 18 pounds) and can be carried in the plane cabin or packed in a suitcase. The original stool was a smaller bicycle seat and released in 2017 but the round seat has been available since 2019 and is available in limited quantity for immediate shipment.
Efforts greatly appreciated!!
I echo Jamie's thoughts about the chairs! I want to tell you how much I appreciate your tireless efforts to bring these to the mission arena. I love the chairs!
The chairs are awesome!! Genius design and so compact packing and easy assembly. We love them. We liked the 90 degree seat back the best!
Your chairs are awesome! I couldn't believe what came out of those small duffels. The chair was really stable after adjusted and I was able to go up and down without problem. The look of joy and wonder on their faces was hilarious!